Minty Peppered Zucchini Ribbons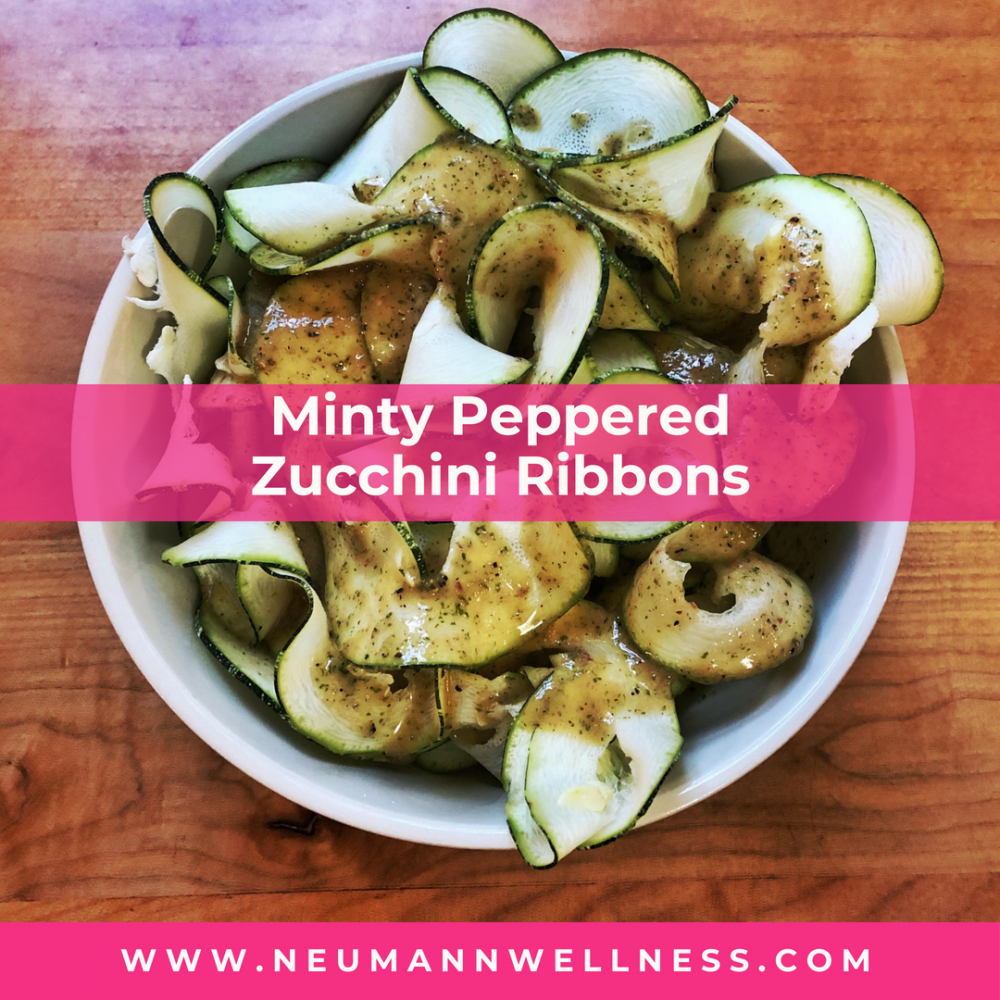 These zucchini ribbons are quite possibly the best invention ever! And if you're living gluten-free, these ribbons can make a great pasta substitute.
A key tool for this recipe is a veggie spiralizer. It's the coolest kitchen invention ever, and you can use it with a number of different veggies. It's definitely a great way to spice up your cooking routine.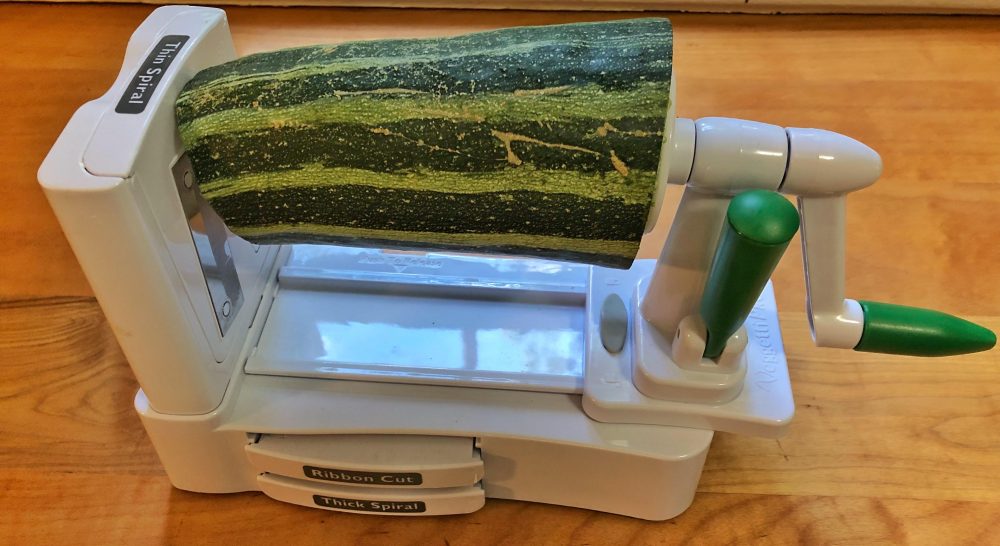 (Veggie Spiralizer) For the recipe, I wanted to keep the zucchini ribbons light, flavorful and full of nutritional goodness. A couple of key ingredients in the dressing are black pepper and mint.
Black pepper enhances your digestion by sending a signal to your stomach to release more hydrochloric acid. As a result, this can reduce indigestion, bloating, and gas.
Mint is a bitter herb that can increase the production of saliva and gastric juices–these actions prepare your body to digest and properly break down the foods you eat. The taste of bitterness on your tongue actually stimulates all of your digestive organs including your liver, stomach, galbladder, and pancreas.
I hope you love these ribbons as much as we did. We couldn't stop commenting on how amazing the flavor was. This dish goes great with nearly every meal!
MINTY PEPPERED ZUCCHINI RIBBONS
Ingredients:
2 zucchinis
1/2 cup fresh mint leaves
1/2 cup freshly squeezed lemon juice
4-5 garlic cloves
2 tablespoons shallot (optional)
1 teaspoon whole black peppercorns
1 teaspoon salt
2/3 cup extra virgin olive oil
Directions:
Spiralize the zucchinis with the ribbon cutting setting. Set aside in a large bowl. In a blender add the remaining ingredients and blend on high until very smooth. Pour dressing over zucchini ribbons and coat well. It's best to enjoy right away as the zucchini will leach out water and create a watered down version of the dressing!

If you're a woman looking to super-charge your health, then I've got you covered! To learn more about my 12 week all-inclusive programs, get started here!