My Digestive Reset Program is for you if:
I understand
EXACTLY
what you're going through because I've helped dozens of clients, just like you, overcome their digestive problems too.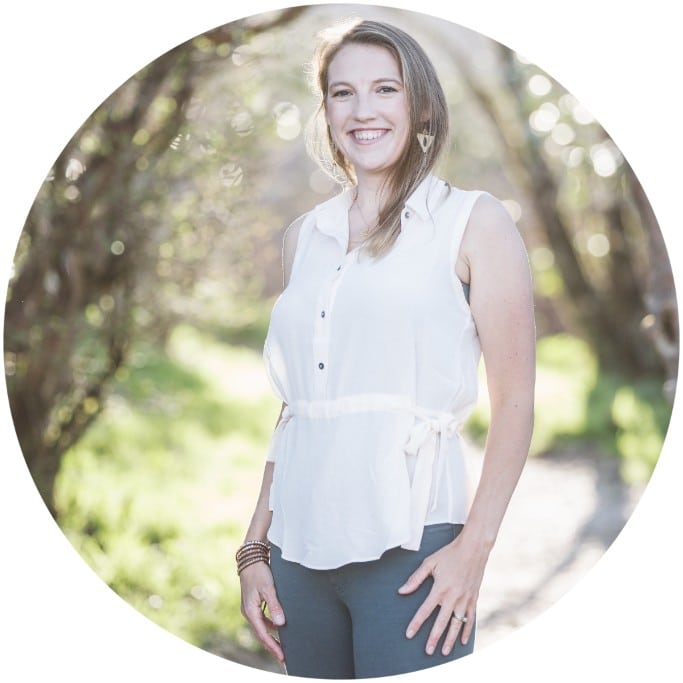 Who Am I?
You're probably wondering who I am and why I'm so qualified to help you get your digestive issues under control.
Well, in short, I'm a Digestive Health Dietitian who works with women to help them get to the bottom of what's causing their life-destructing digestive issues (let's be honest).
In my practice I use a root-cause & individualized approach to your digestive health plan. No more cookie cutter recommendations or WebMD guidelines. The plans I develop are unique and curated JUST FOR YOU.
We connect ALL. THE. DOTS. and leave no stone un-turned. By looking at the WHOLE picture of YOU we can put you on the fastest path to healing so you can get your life & body back once and for all.
---
Long-term pharmaceutical prescriptions shouldn't be the only option for your healing.
As a digestive health specialist, my treatments are very different from traditional medical practitioners.
I've been through digestive issues myself and I understand exactly what it's like to be in your shoes. I'll listen to your specific needs and provide the support and knowledge you need to help you feel your best.
My approach to your total gut reset involves finding the root-cause of your digestive issue, then treating it with a combination of nutritional and lifestyle interventions.
Instead of giving generic guidelines or pills that give you negative side effects, I provide a personalized plan for your journey to health.
You'll get the accountability you need to keep you on track as you regain your freedom from digestive discomfort and frustrating doctors visits.
---
What Others Are Saying about Sarah's Digestive Reset Program: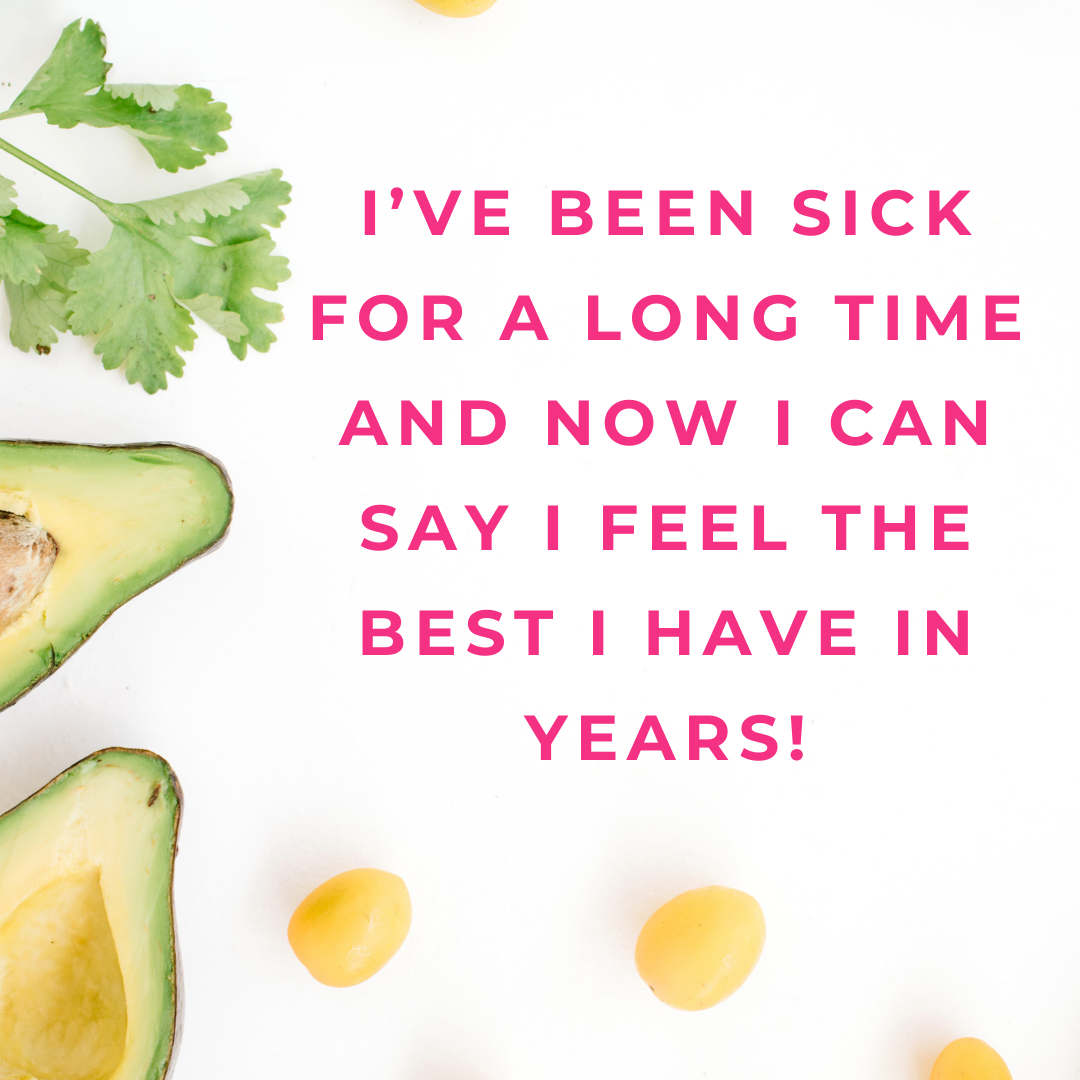 "I've been sick for a long time and now I can say I feel the best I have in years! Sarah has helped me so much over the past few months, my food sensitivities, acid reflux, I had so much pain in my stomach when I'd eat. It's all so much better. I don't have to worry when I go places, I know what works for me and what doesn't. Thanks to Sarah for all the testing and tweaking. It was always so great when we talked, she helped me feel so much better and she is so kind and comforting. I only wish I found her years ago."
"I contacted Sarah after reading about her program online. I felt like I was the poster person for the website. The three month program included food sensitivity testing. After the first two weeks of working with her, my digestive issues were well on the way to being managed. Thank you Sarah, you changed my life."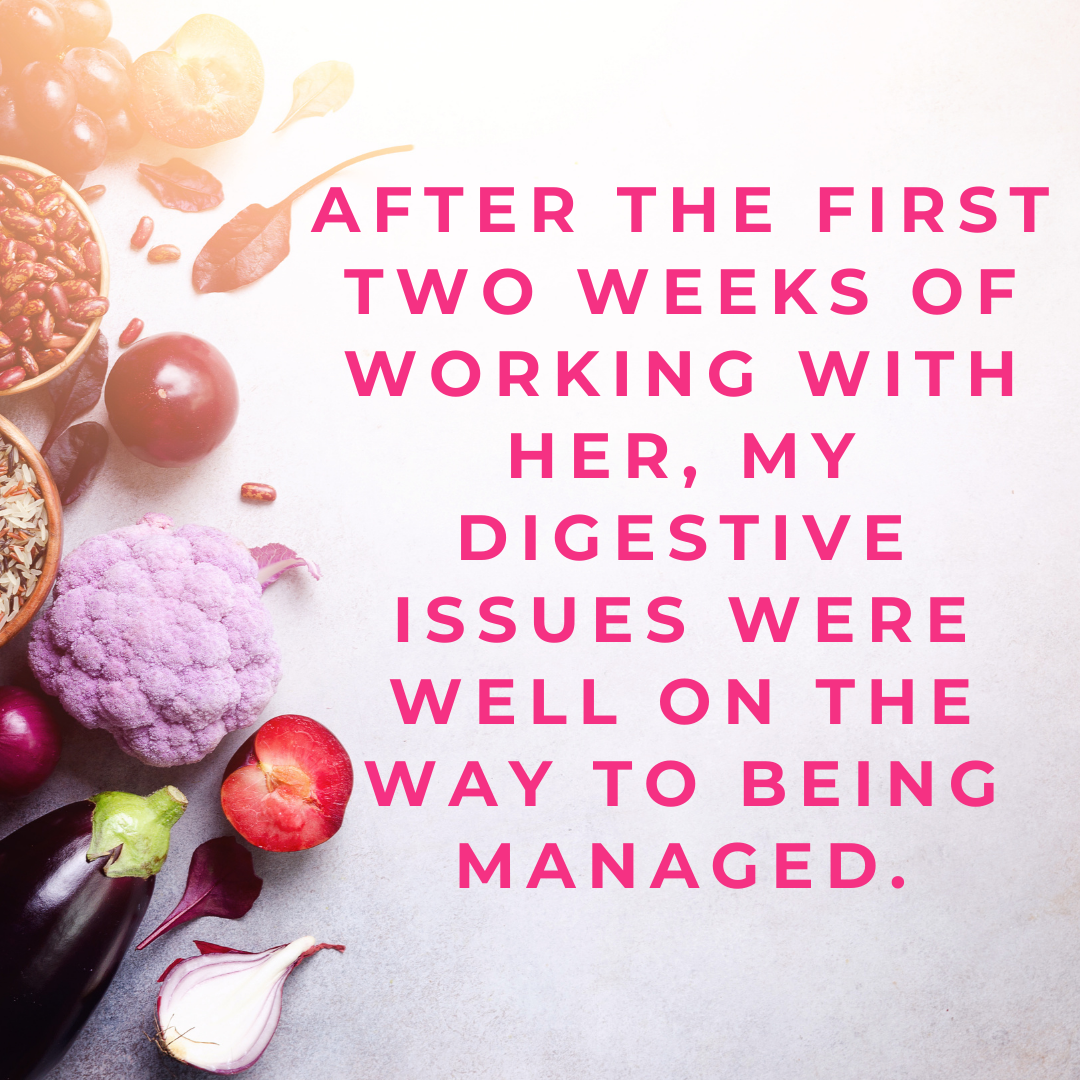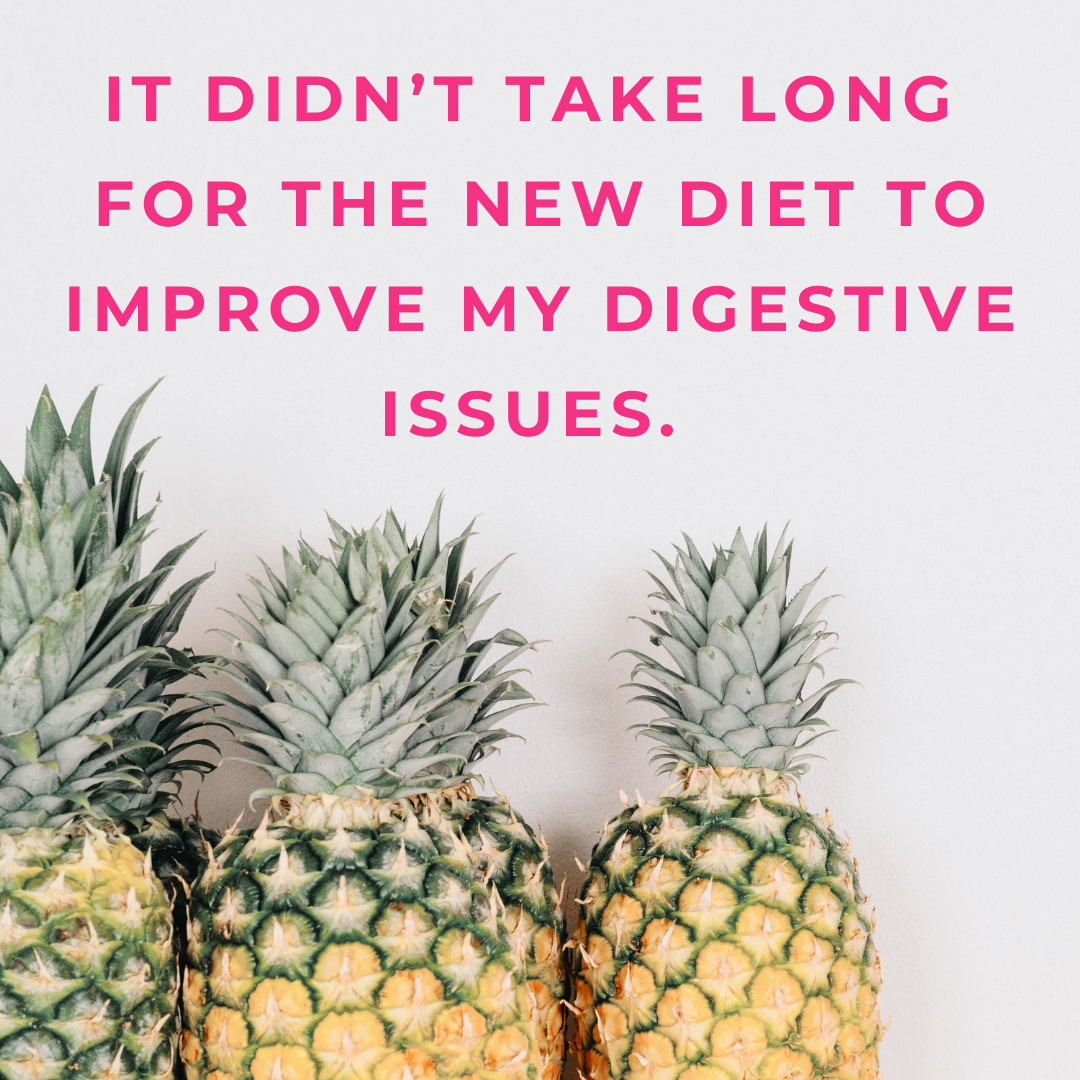 "I have been very happy with the results of our working together. It didn't take long for the new diet to improve my digestive issues. The real surprise was with my blood-sugar numbers. It seemed so easy to bring my numbers into control. I knew your services was what I had been looking for so long. The lab work was so helpful to know what foods to avoid. After about 35 years of misery it is so good to not be in pain all the time. Another thing I so appreciated was that you were so well prepared to answer my questions and always right on time for each appointment. Thank you so much, it's been great working with you."
---
What makes my Digestive Reset Program better than the rest?
---
How my process works.
Step 1
You'll schedule a complimentary call with me to discuss your digestive symptoms, what you've already tried, and what your goals are in working together. If I believe I can help and we're a good fit, I'll tell you more about my program. You'll decide on the call if you want to get started right away. I've found time and time again that those who commit to working with me while we're on the call end up being the most committed clients who get the best results.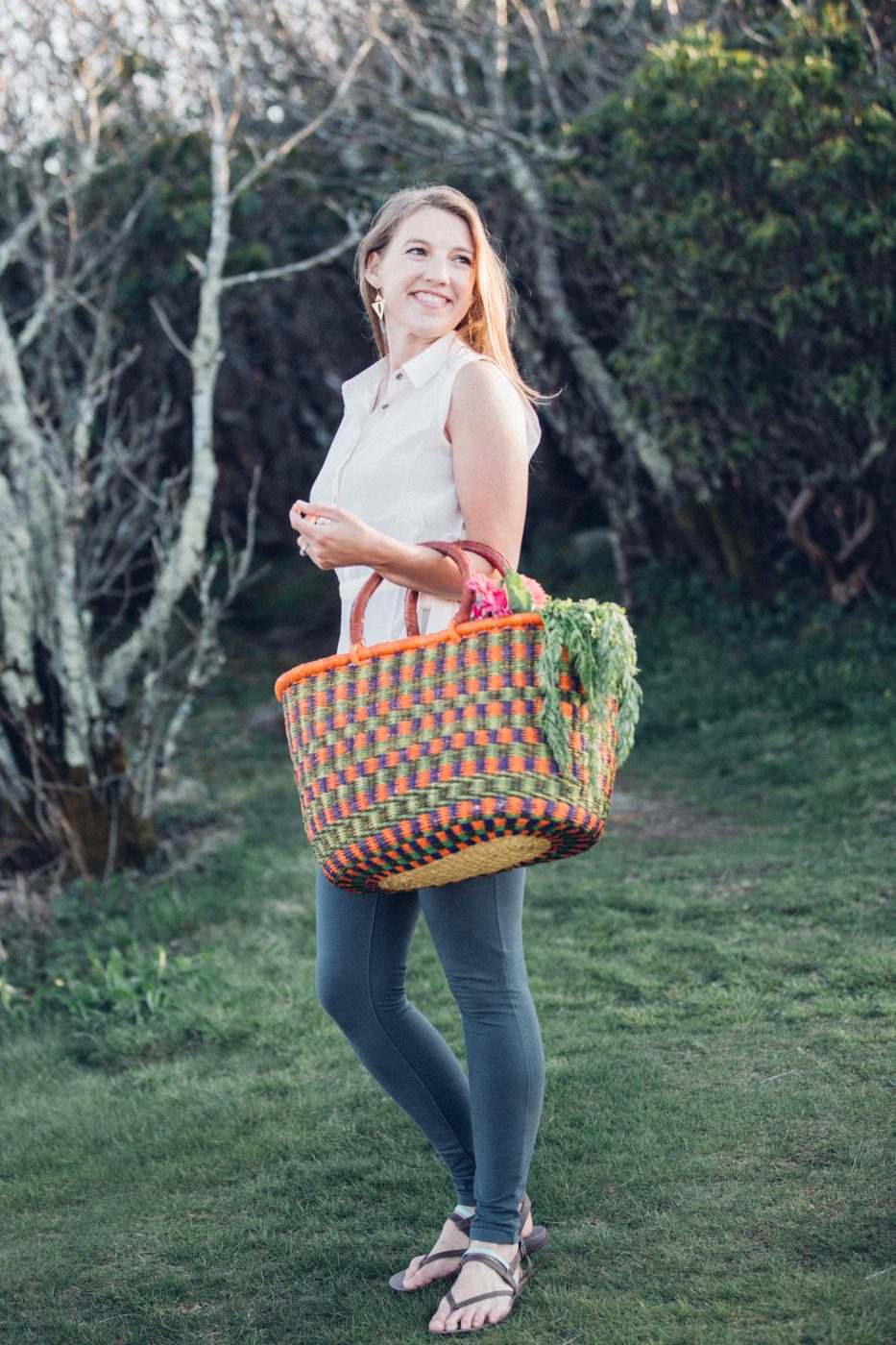 Step 2
You'll gain access to my client portal where you'll fill out your health questionnaires, schedule appointments, upload previous lab work, keep a food and mood journal, and more.
Our first appointment will be scheduled about 10-14 days after our initial call when we get your food sensitivity lab results. This first appointment will give you clarity around what's the ideal diet for you based upon your body's immune reaction to various foods. You'll have a personalized food plan with recipes, meal & snack ideas, and specific product recommendations to get you started.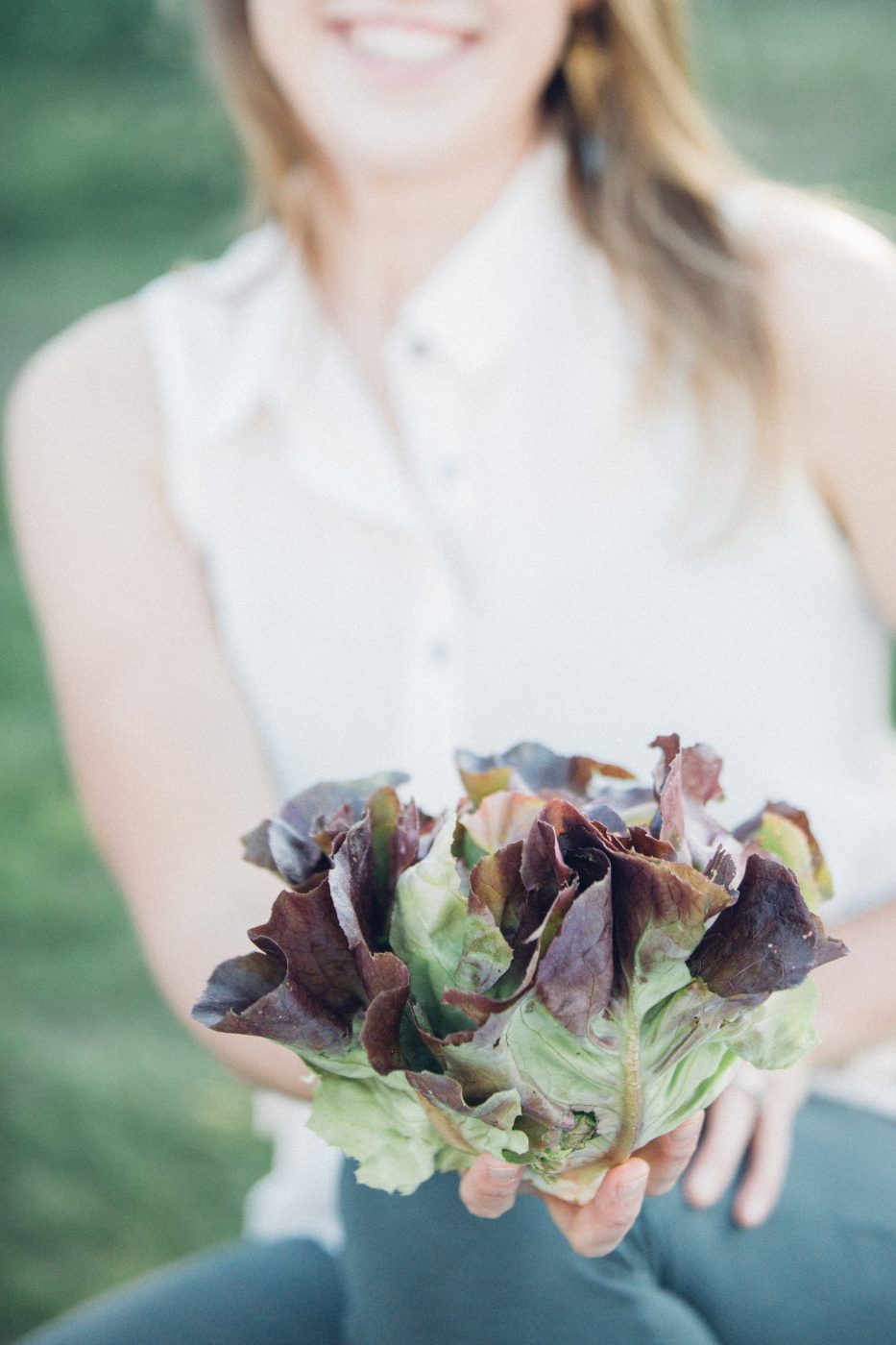 Step 3
We meet again on a weekly basis for the first 4 weeks. By the second week on your new diet, you'll begin to see a significant reduction in your overall symptoms. We'll begin adding in more foods and expand your diet gradually to identify what foods are working and what foods aren't.
During this time we'll receive the results of your DNA stool test. Often any symptoms that are lingering after implementing your new diet have to do with Gut Dysbiosis, Leaky Gut, or other inflammatory processes happening in your gut.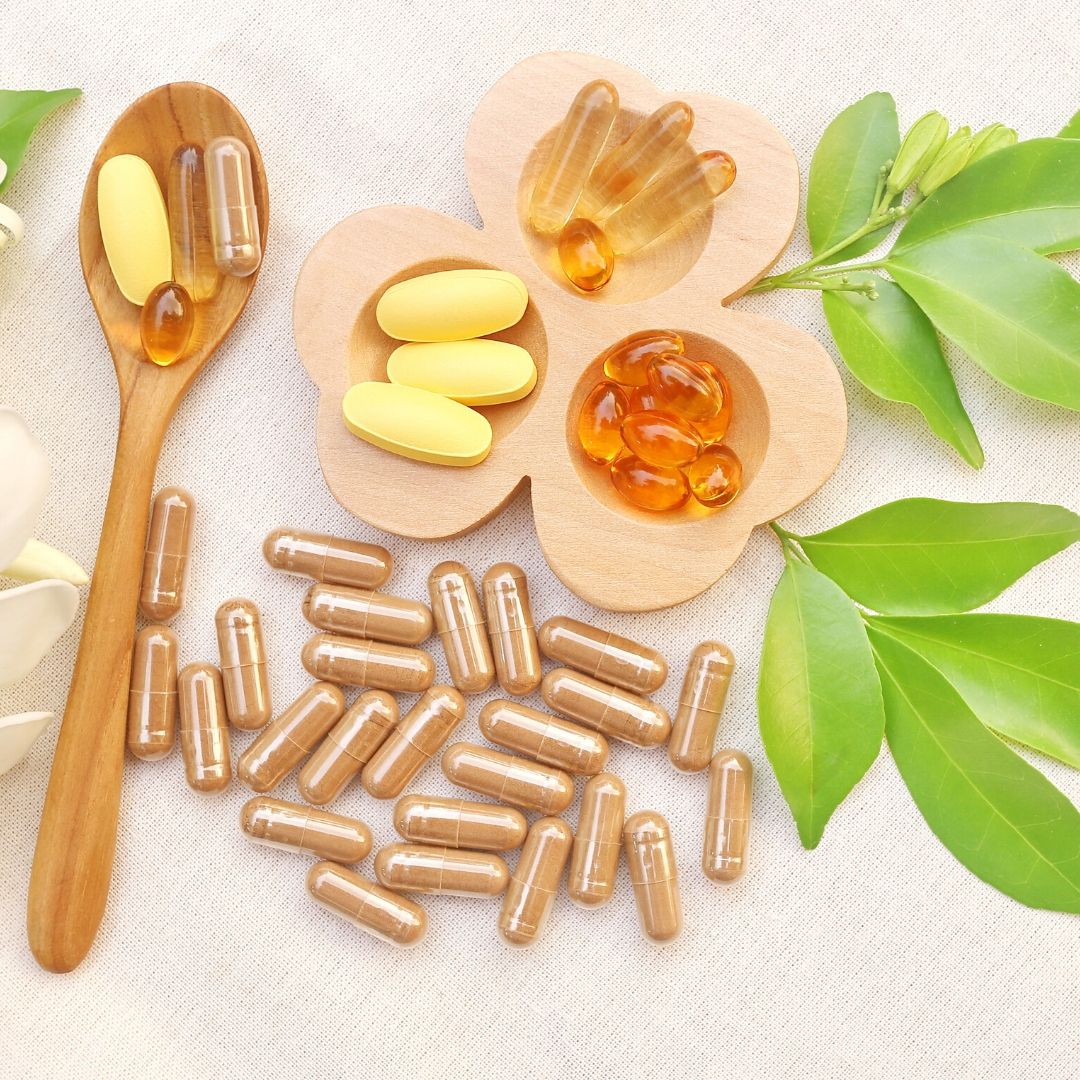 Step 4
With your stool test results, we'll have insight into what's actually going on inside your gut and what could be further contributing to inflammation.
We'll modify your food, supplement, and lifestyle plan accordingly. We may need to re-balance your gut flora with probiotics or plant botanicals, or support your digestion and detoxification. This step happens over the remaining 2 months and it's very important for your continued long-term success.
Your gut has been suffering for years and you need to allow your body adequate time to readjust and heal.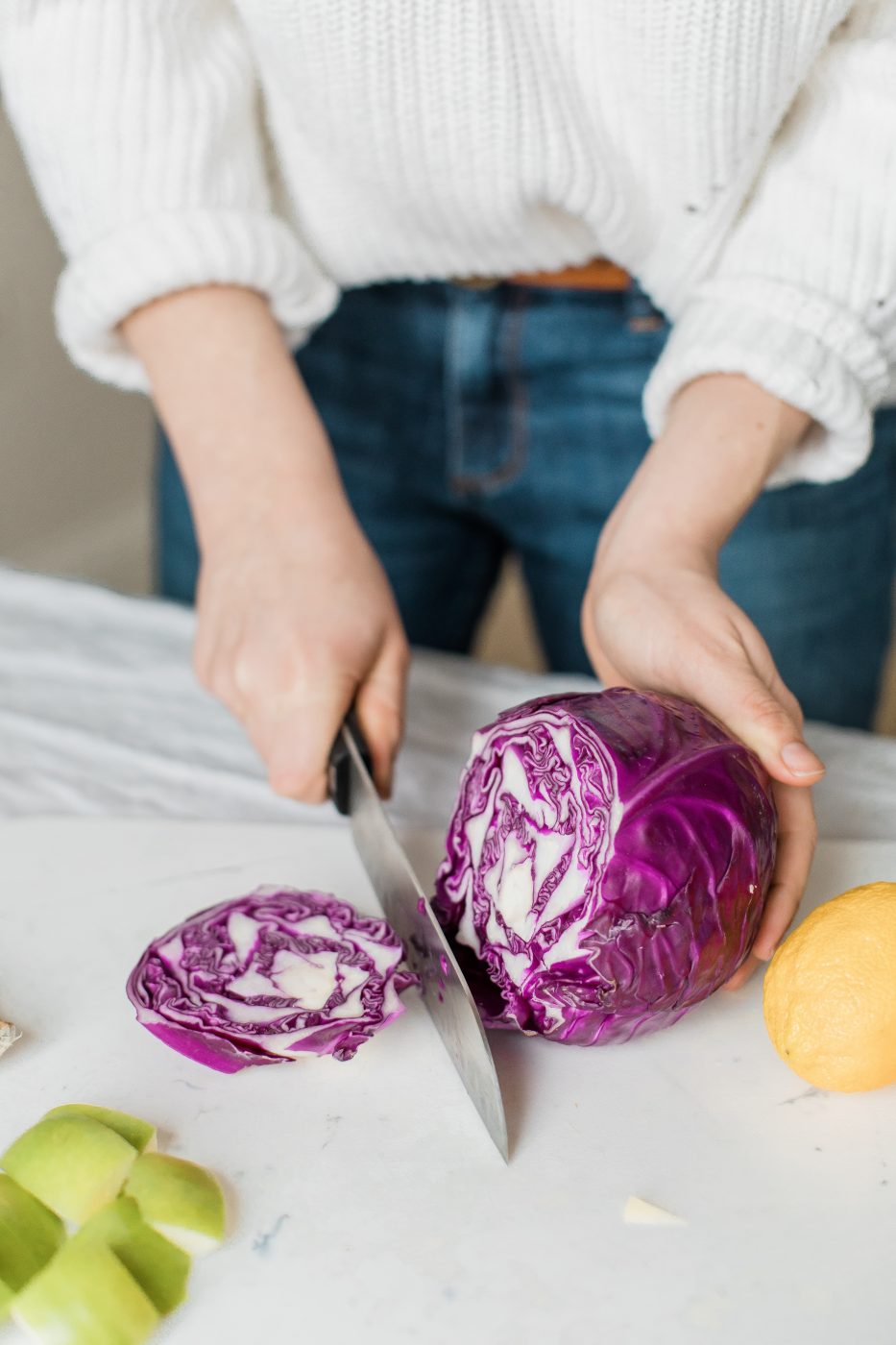 Step 5
In the remaining 2 months we'll also review results from your micronutrient testing. Often this very important piece gets missed.
Micronutrient testing identifies nutrients you could be depleted in that are essential for your gut to heal and function properly.
If you have any kind of deficiency it doesn't matter what foods we take out or what things we re-balance, if your body is needing particular nutrients to function optimally it just won't heal.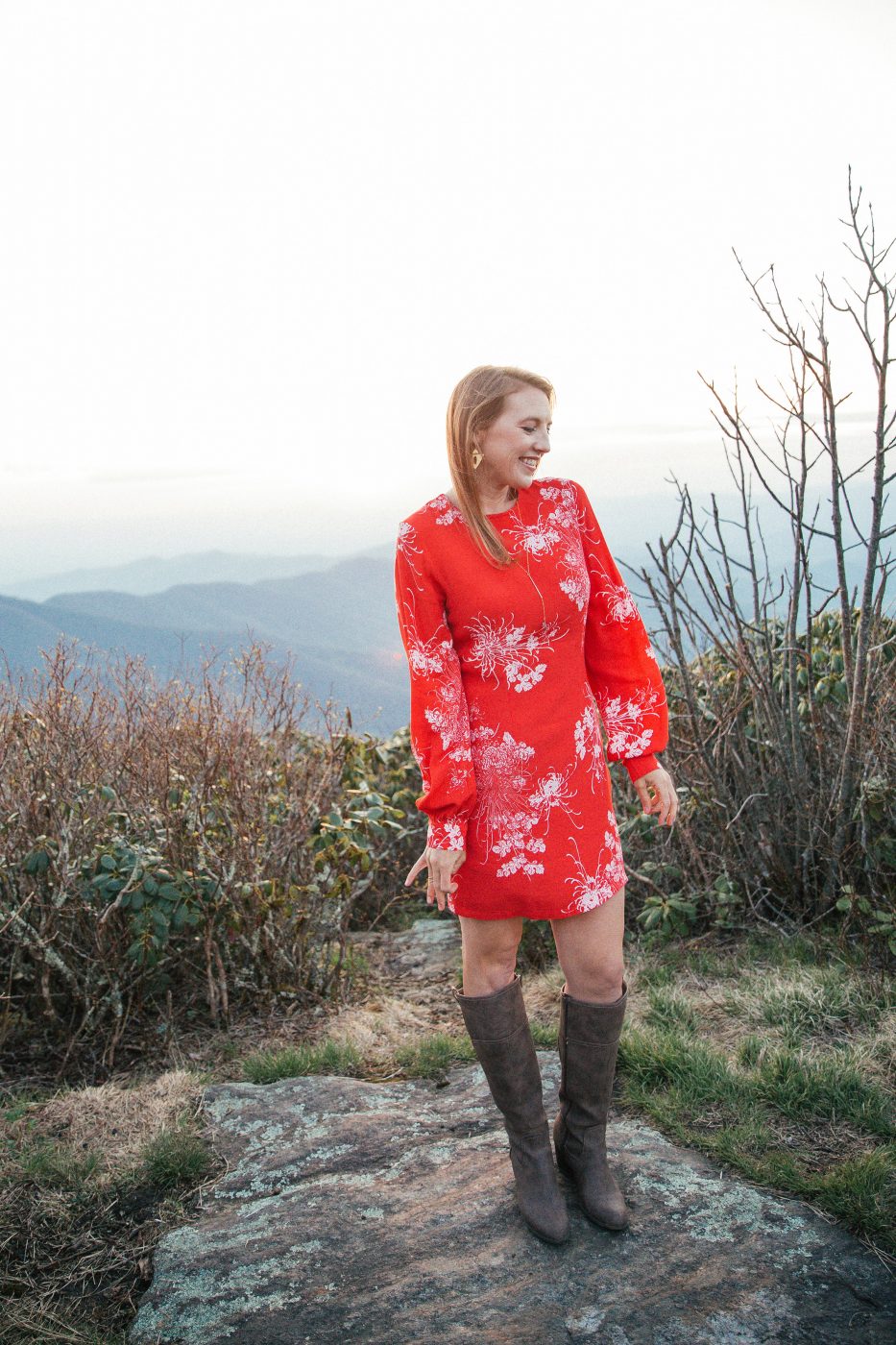 Step 6
By the third month we've achieved many of your digestive health goals. I anticipate that you'll be mostly symptom-free or at least have made a major transformation in your health.
It's impossible to guarantee you'll be 100% symptom free by the end of 3 months because each person's medical history and desire to fully implement the suggested protocol will vary. You'll likely need to continue with my recommendations for longer. You can take everything you learned about nutrition, gut health, cooking, meal planning, how your body works, your test results, and your long-term plan and move forward on your own.
If you like my support, feedback and accountability, we can continue to work together with monthly follow-ups. We may discuss additional tests to take your health to the next level or re-test your stool to make sure we corrected imbalances. We'll talk about what you need towards the end of your program.
Most of my patients feel confident on their own, but people with multiple digestive or autoimmune conditions, or people who have had their symptoms for a very long time, tend to like to continue for a few more months together.
---
The Transformation You'll See:
You could continue trying to figure it all out on your own, not get the results you want, feel frustrated, and continue to suffer from your pain and discomfort.
OR you could work with me and be confident that the foods you're eating are working 100% in your favor, get a customized protocol that will work for you, get faster results, experience a significant reduction in symptoms, have more energy, and feel like a new person inside and out.
BOOK A COMPLIMENTARY CONSULTATION TO DETERMINE IF MY DIGESTIVE RESET PROGRAM IS WHAT YOU'VE BEEN SEARCHING FOR ALL ALONG.
---
Did You Know?
---
FREQUENTLY ASKED QUESTIONS
Ready to eliminate your digestive problem once and for all?
EXPLORE HOW MY PROGRAM CAN HELP YOU,
BOOK A COMPLIMENTARY CONSULTATION.
---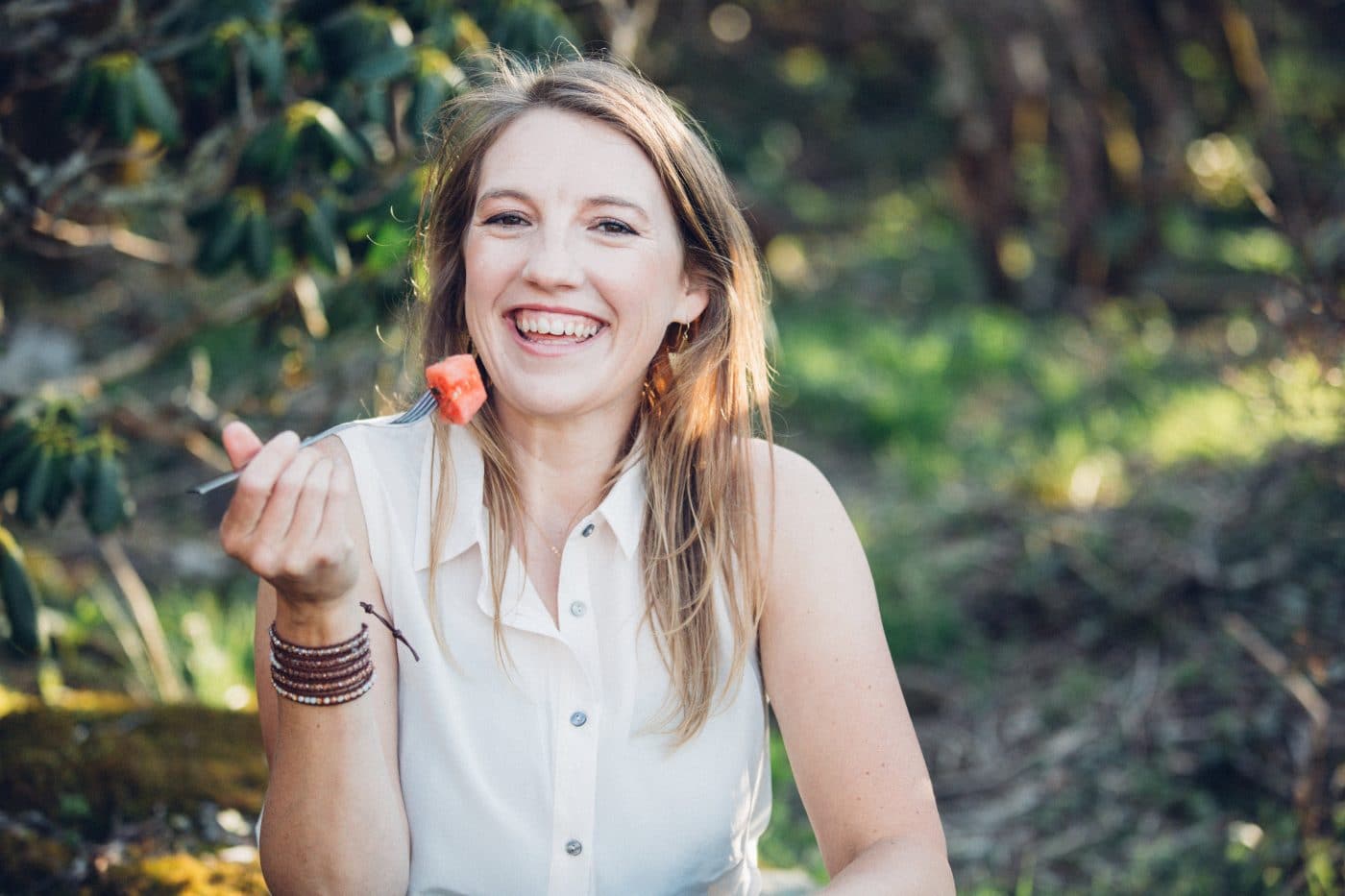 Sarah Neumann Haske, MS, RDN is a Gut Health Dietitian and owner of Neumann Nutrition & Wellness, LLC.
Her practice helps women heal their gut using a root-cause approach to their health.
As a result of her Digestive Reset Program, her clients are able to know exactly which foods they can eat without issue, come off medications, and engage in their life to the fullest.
If you're interested in being a partner in your own health journey while finding the direction and accountability you need to reach your digestive health goals, you can schedule a call with Sarah here.
Results will vary person to person.