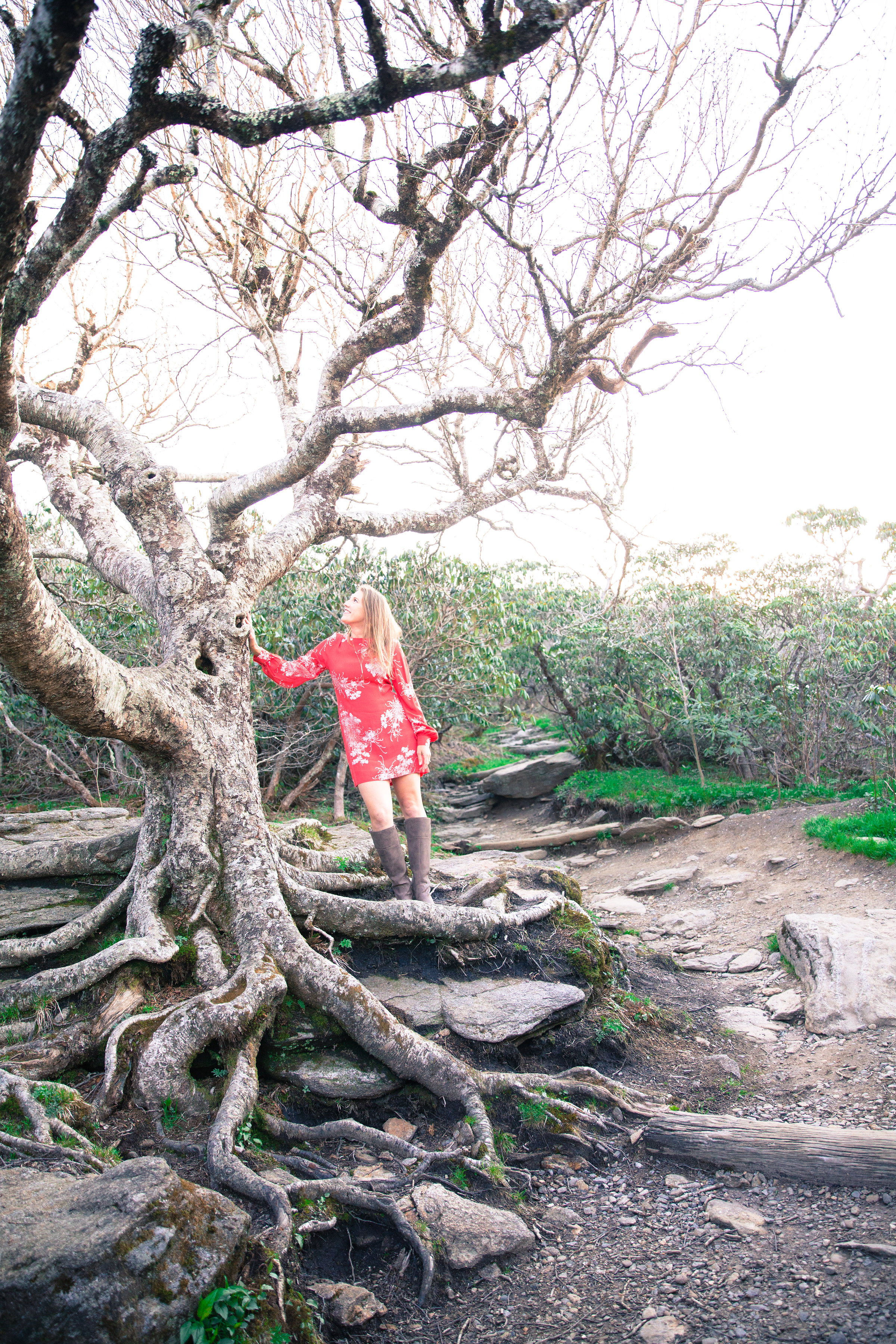 About Sarah

Credentials
+Registered Dietitian & Nutritionist (RDN)

+Master's of Science in Human Nutrition (MS)

+North Carolina Licensed Dietitian & Nutritionist (LDN)

+Comprehensively Trained in Integrative & Functional Medical Nutrition Therapy (IFMNT)
Sarah Neumann Haske | Gut Health Nutritionist
You've already tried eliminating a few foods from your diet, started popping probiotics, and reached out to other health care professionals for help but you're still not able to figure out what is causing you to bloat like you're 4 months pregnant.
Sometimes you aren't able to be intimate with your partner because you're doubled over in stomach pain.
Or you can't imagine leaving your house without knowing where the closest bathroom is at all times.
After running a plethora of tests, you've been told you have "IBS" or "GERD" or even worse… "everything looks normal." As a result, you've been given a pill— (surprise) which doesn't fix your symptoms. In fact, your symptoms haven't improved at all or gotten worse. When you ask your doctor for other solutions, you've been told that you'll "just have to live with it."
You need someone who you can trust to help you figure out how to get to the bottom of your digestive issues so you can go on living a happy, healthy, and full life without worrying constantly about how your stomach feels.
Well— that's exactly what I do, my friends!
I'm Sarah Neumann Haske, Owner of Neumann Nutrition & Wellness.  I'm a Digestive Health Dietitian on a mission to help women heal their digestive issues through proven diet and lifestyle solutions…but you might also call me a "gut health coach" and "feel amazing in your body again guide."
I've spent years working in women's health in various settings before switching my focus to helping women heal their digestive issues. After dealing with my very own experience of being diagnosed with IBS, I found out I was passionate about helping others who're in the same boat I was.
In addition to food sensitivities, I find that various aspects of women's health tie into their digestive health— Anxiety & Depression, Histories of Unhealthy Diet Practices, Autoimmune Conditions, and Nutrient Deficiencies—these all need addressing too. 
I LOVE putting the pieces of this puzzle together to solve a complex health problem for my clients when everyone else has told them they "just have to live with it." It's simply not true and there are things you CAN do to improve your symptoms and I am here to help!
Along the way, I coined the term "Digestive Reset Program" for my signature gut health nutrition program, because it describes exactly what I do.
In my "Digestive Reset Program" I work 1 on 1 with clients over a 12 week period to solve the root-cause of their digestive issues—this program is totally individualized because what works for one person is NOT going to work for everyone else!
When you work with me, you'll be empowered to use your own body for healing. I use an individualized root-cause approach to digestive health, unlike some gut health specialists who use cookie-cutter diet plans.
Your Digestive Reset Program will begin with a series of tests including a food sensitivity test, stool test, and micronutrient test to determine the exact nature of your issues without wasting time on the wrong treatments.
As a gut health nutritionist, I approach your digestive system comprehensively: your diet and lifestyle are foundational to not only your digestive health, but whole-body issues that can affect your gut health too. 
I know from my own path to achieving complete gut healing, that making changes to your diet and lifestyle don't happen easily or overnight. I'll help you develop new healthy habits until they feel natural, while providing you the accountability to stay on the wagon and find long-term positive outcomes.
It can feel overwhelming to try and navigate what foods are triggering gut issues, what supplements you should take to support your gut healing, and what nutrients you need to focus on for complete healing.  I've also found what worked for you yesterday may not work for you today.
I believe that courageously healthy and balanced women can take on the world.  That's why I hope you will embark on your exciting path to restoring your gut health with me as your guide.
Schedule Your Complimentary Consult with me to get started on your journey to feeling like your amazing self again!
Wishing you health, happiness, & vitality,
~Sarah Neumann Haske, MS, RDN (Registered Dietitian Nutritionist) Owner of Neumann Nutrition & Wellness, LLC