My IBS Rehab Program is for you if:
You're so over having to run to the bathroom during meetings at work.
You just want to be able to go on a long drive or vacation without feeling anxious.
You're afraid to eat particular foods because you "think" it may or may not be giving you issues.
You're doctor put you on a low FODMAP diet but gave you no explanation of the diet other than a one page handout.
You've seen countless physicians and other healthcare practitioners– all without much success in treating your digestive disorder.
You're tired of hearing "There's nothing more we can do for you " OR "Here's a prescription for …"
You're tired of IBS ruling your life!
You want someone to help you navigate this complicated digestive issue and give you straightforward recommendations and action steps to send you on your road to recovery.
You're desperate for a new idea to just make your IBS stop.
Well, you've come to the right place!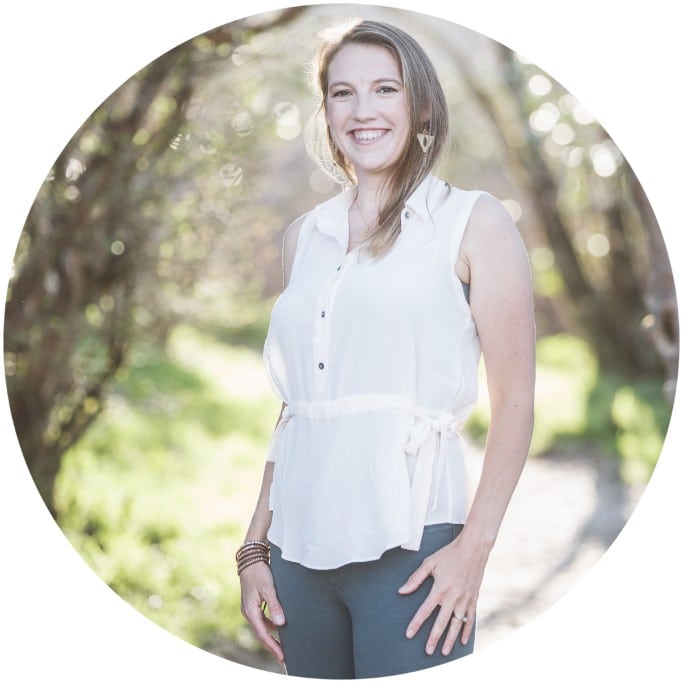 What I Do:
Hi, I'm Sarah.
You're probably wondering who I am and why I'm so qualified to help you get your digestive issues under control.
Well, in short, I'm a Digestive Health Dietitian who works with women to help them get to the bottom of what's causing their life-destructing digestive issues (let's be honest).
In my practice I use a root-cause & individualized approach to your digestive health plan. No more cookie cutter recommendations or WebMD guidelines. The plans I develop are unique and curated JUST FOR YOU.
We connect ALL. THE. DOTS. and leave no stone un-turned. By looking at the WHOLE picture of YOU we can put you on the fastest path to healing so you can get your life & body back once and for all.
---
How I Work:
With my exclusive "IBS Rehab Program", I help women reduce and reverse symptoms of IBS with individualized treatment plans.
I take a look at your ENTIRE self, which takes into consideration everything in your life that may be contributing to your digestive issue: what you eat, your lifestyle, markers of gut health, and other aspects of your life and medical history.
Unlike conventional medicine that takes a band-aid approach with costly and ineffective medications, we get to the ROOT of your cause by taking a look at your ENTIRE situation.
This can save you YEARS of headache trying to chase down answers as to why your IBS symptoms continue to rule your life.
My clients typically experience a 50-75% improvement of overall symptoms as a result of my IBS Rehab Program, with further improvement over time.
If you're ready to ditch the IBS once and for all, then it's time for you to take action by joining my IBS Rehab program, book your free call now!
---
We Have a Problem.
We have a problem in this society where women aren't being heard by their providers.
Women, like you, who are being pushed aside and told "it's all in your head" because all of your tests look "normal".
Women aren't given any other option other than a prescription pharmaceutical which is likely going to make their digestive problem worse (or not help at all).
Long-term pharmaceutical prescriptions shouldn't be the only option for your healing.
If you feel frustrated and don't know what to do next, then I want you to know you're not alone.
---
My Story and How I started the IBS Rehab Program.
I've been there before. Like you, I was frustrated by the lack of insight the conventional medicine approach had about my digestive issues.
Because my doctor was puzzled by my digestive issues, I was given a generic diagnosis of "IBS" and handed a prescription with no other options moving forward.
"Is that it?", I thought. I was shocked and horrified to see I was being brushed aside by my own doctor.
That's when I started my own healing journey, and since, have helped dozens of women with the very same struggle as you.
If you're ready to start focusing on more important things in your life without your digestive habits getting in the way AND you're looking for an alternative approach to your health so you can avoid taking long term pharmaceuticals, then you've come to the right place.
---
What Others Are Saying: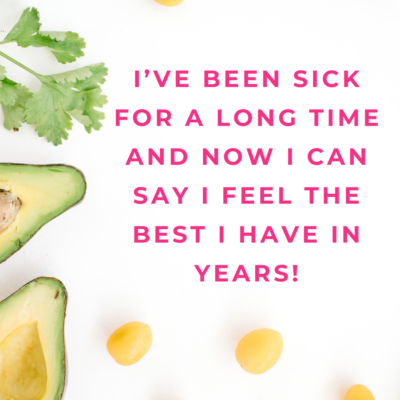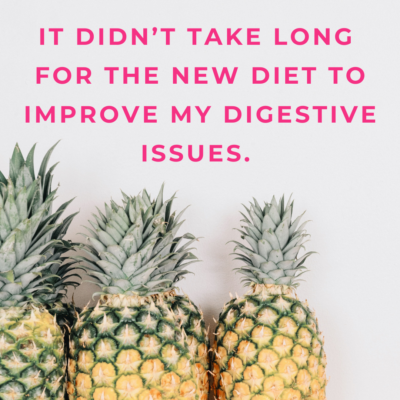 ---
How to Get Started:
Step 1: Schedule a free clarity call.
Step 2: Discuss your digestive symptoms & determine if you're a good fit for my program.
Step 3: Get started on your gut healing journey!
---
Your Gut Health Plan:
You get the individualized care and attention you deserve.
I look at all aspects of your health and lifestyle that may be contributing to your gut problem and use this to come up with a gut health protocol tailored specifically for you.
I utilize the most up-to-date and comprehensive functional testing available on the market. This is the kind of testing you'll never find at your doctor's office because it's just not how they approach your health.
You'll get unlimited visits and support to guide you successfully through your gut healing process. This kind of care just isn't available with your conventional medicine providers.
---
The Transformation You'll See:
Freedom to do what you want when you want without planning your day around your digestive problem.
You'll feel in control of your health and life. You'll be able to be more intimate with your partner and feel less isolated from your friends and family. You'll be able to participate in work and hobbies fully without having your attention diverted to your digestive issues.
You'll have more confidence that the foods you're eating work in your favor instead of against you.
You'll have more time to do the things you love and less anxiety.
You'll go FROM feeling lonely and embarrassed, TO feeling carefree & radiant
---
Did You Know?
IBS is a MAJOR women's health issue.
Of the people diagnosed with IBS, 60-65% of those are women.
IBS can control many aspects of a woman's physical, emotional, economic, educational and social well-being.
Data reveals an increased risk of unnecessary abdominal surgery in IBS patients who are female.
Since nobody wants to live the rest of their life with digestive issues that have the potential to wreck their life, you should do something about it. Nobody should be forced to live their life this way.
I offer a complete gut protocol to ensure your life doesn't involve being another statistic.
Book a free clarity call today to get started on your gut health journey!
---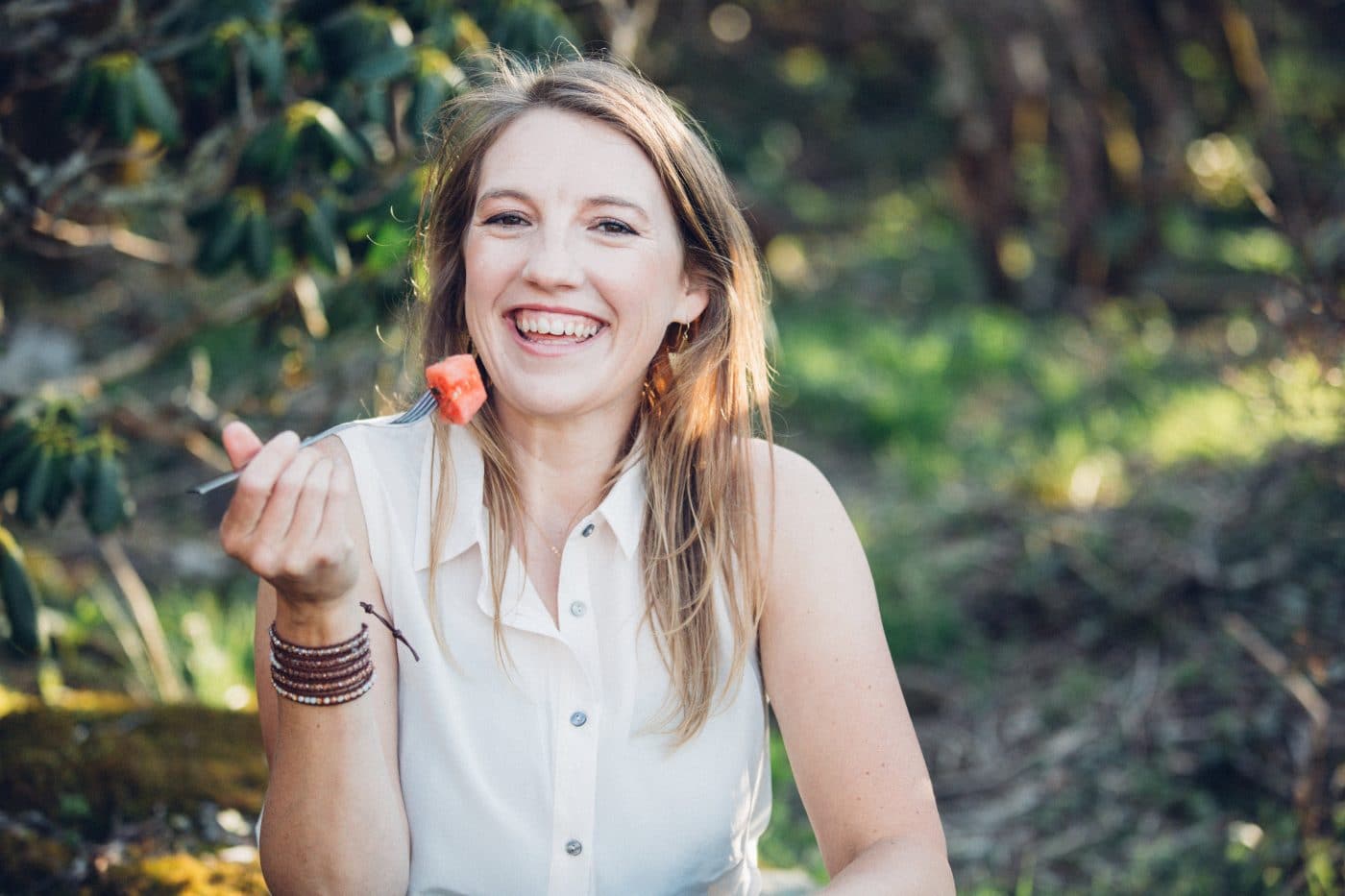 Sarah Neumann Haske, MS, RDN is a Women's Health Integrative Dietitian and owner of Neumann Nutrition & Wellness, LLC.
Her practice helps women heal their gut using a root-cause approach to their health.
As a result of her IBS Rehab Program, her clients are able to know exactly which foods they can eat without issue, come off medications, engage in their life to the fullest, and feel more confident in their bodies again.
If you're interested in being a partner in your own health journey and finding the direction and accountability you need to reach your digestive health goals, you can schedule a call with Sarah here.
Results will vary person to person.